Google is phasing out third-party cookies in 2022, and the recent Apple privacy update is another significant step for user privacy. It makes marketers pause and ponder if their heavy reliance on ad targeting and retargeting for customer acquisition is sustainable. Or at least, it reminds us of the importance of first-party data. As cookies crumble, email capture is more important than ever to build and maintain relationships with your audience.
First-party data will define the next wave of advertising and sales... As more pursue first-party data, audience development will become one of the most coveted skills on the market. - 2pm
To give you some inspiration on creative email capture tactics, I looked through 200+ top DTC Ecommerce brands' websites to collect them all here. Read on!
---
Save product to wishlist - LastObject

Back in Stock Notification - Reformation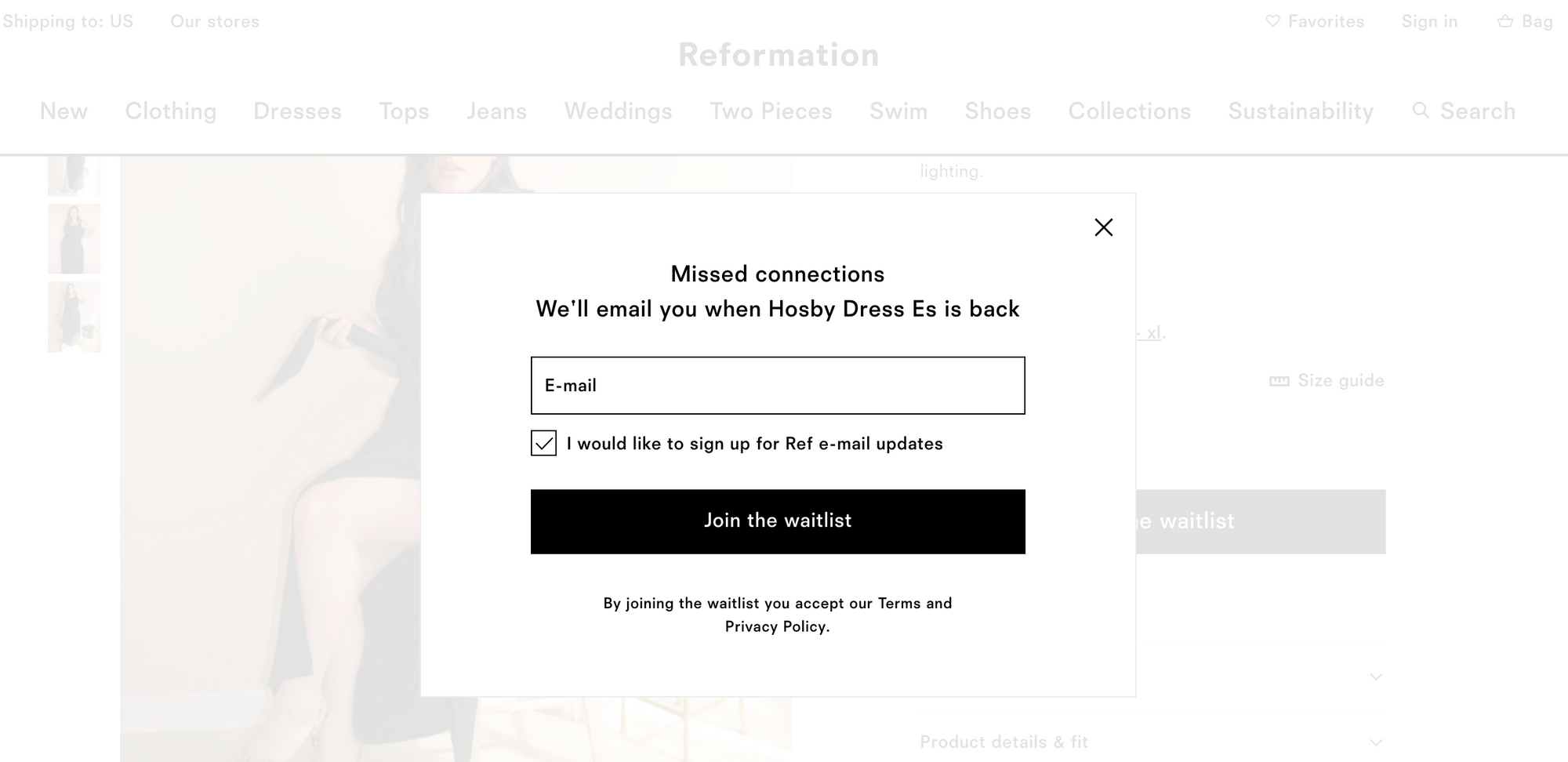 Gated site with easy signup options - Huckberry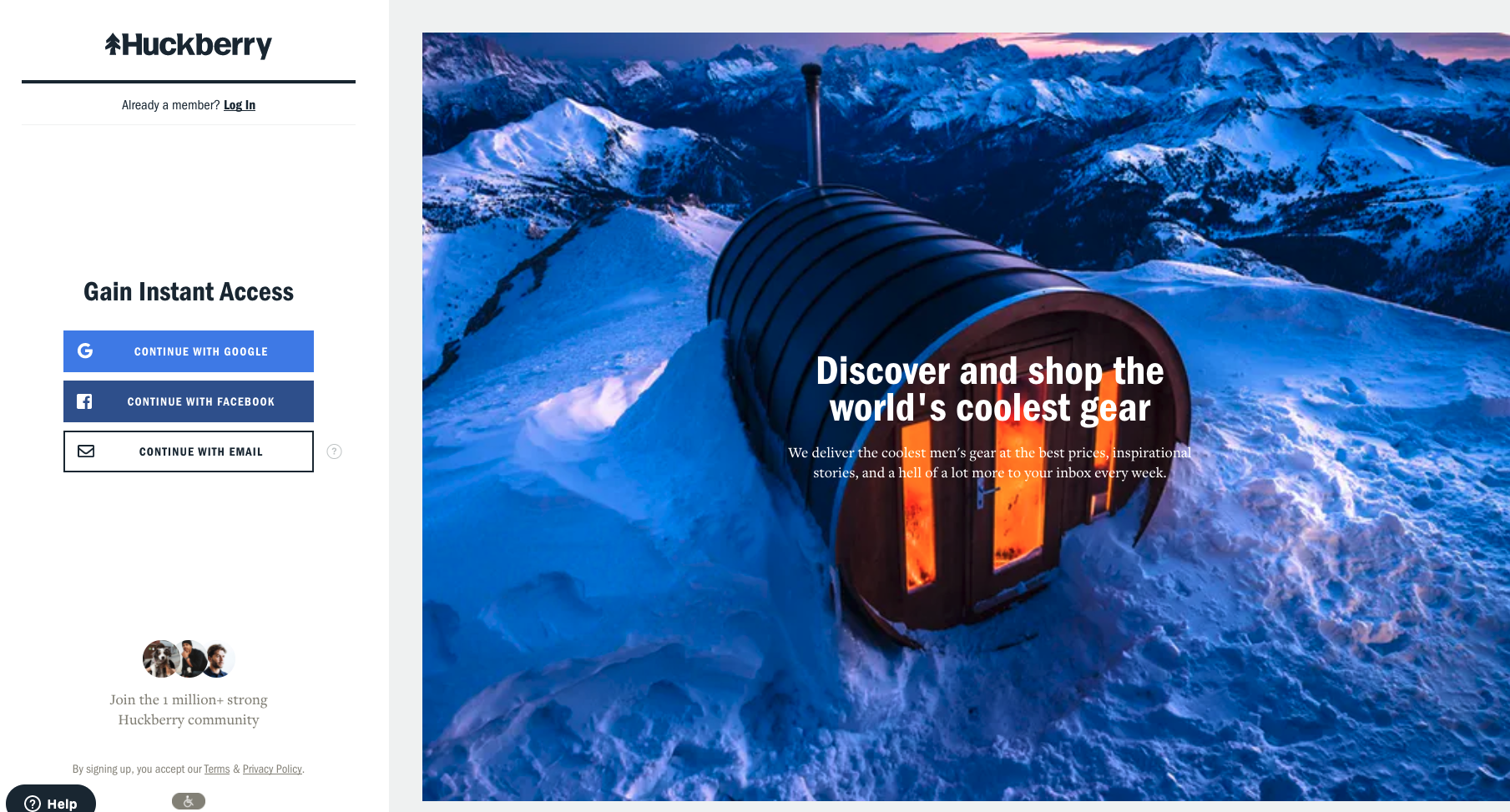 Rewards program - Maude

Content + Commerce  - LoveEvery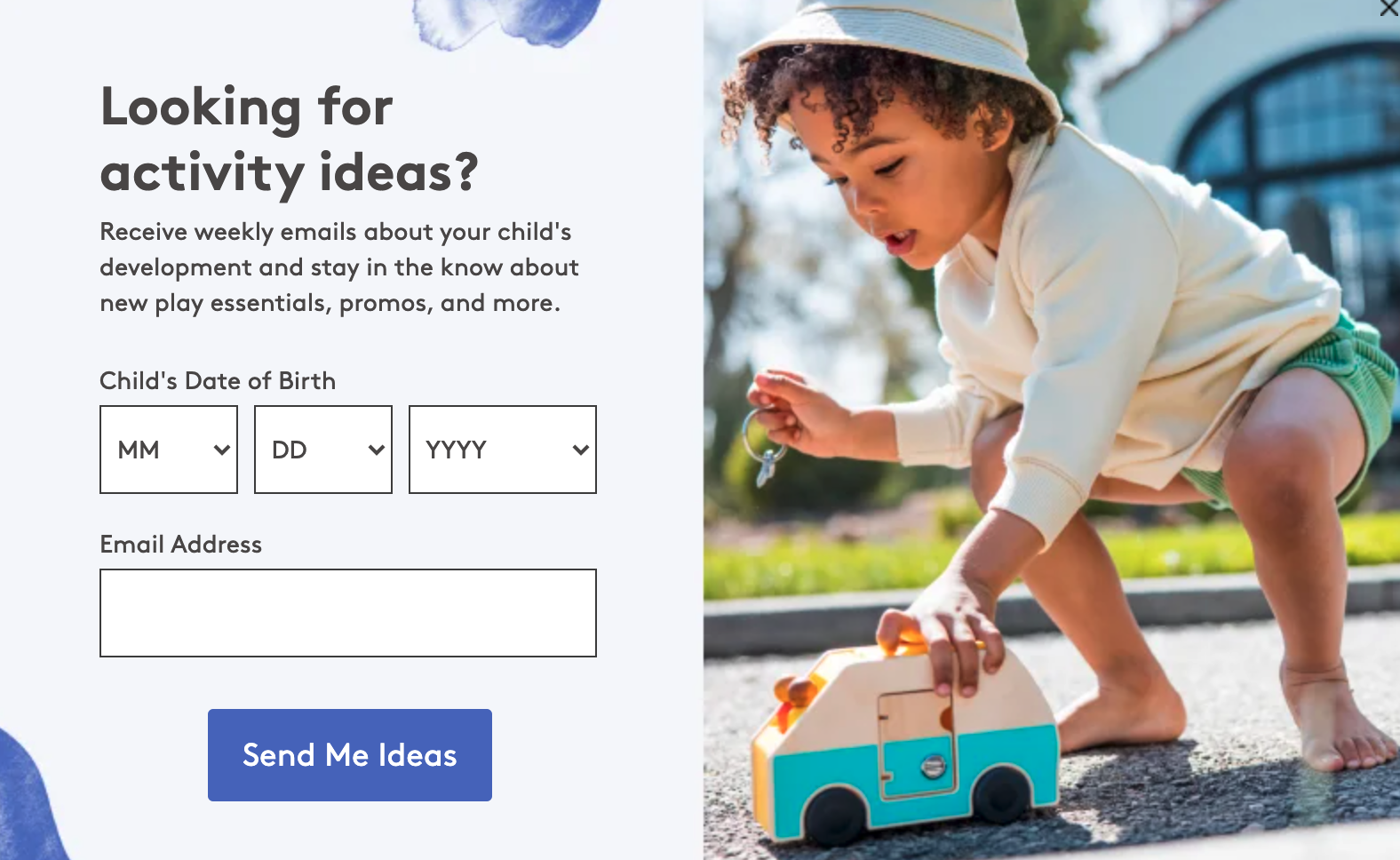 Exit intent prompt - HungryRoot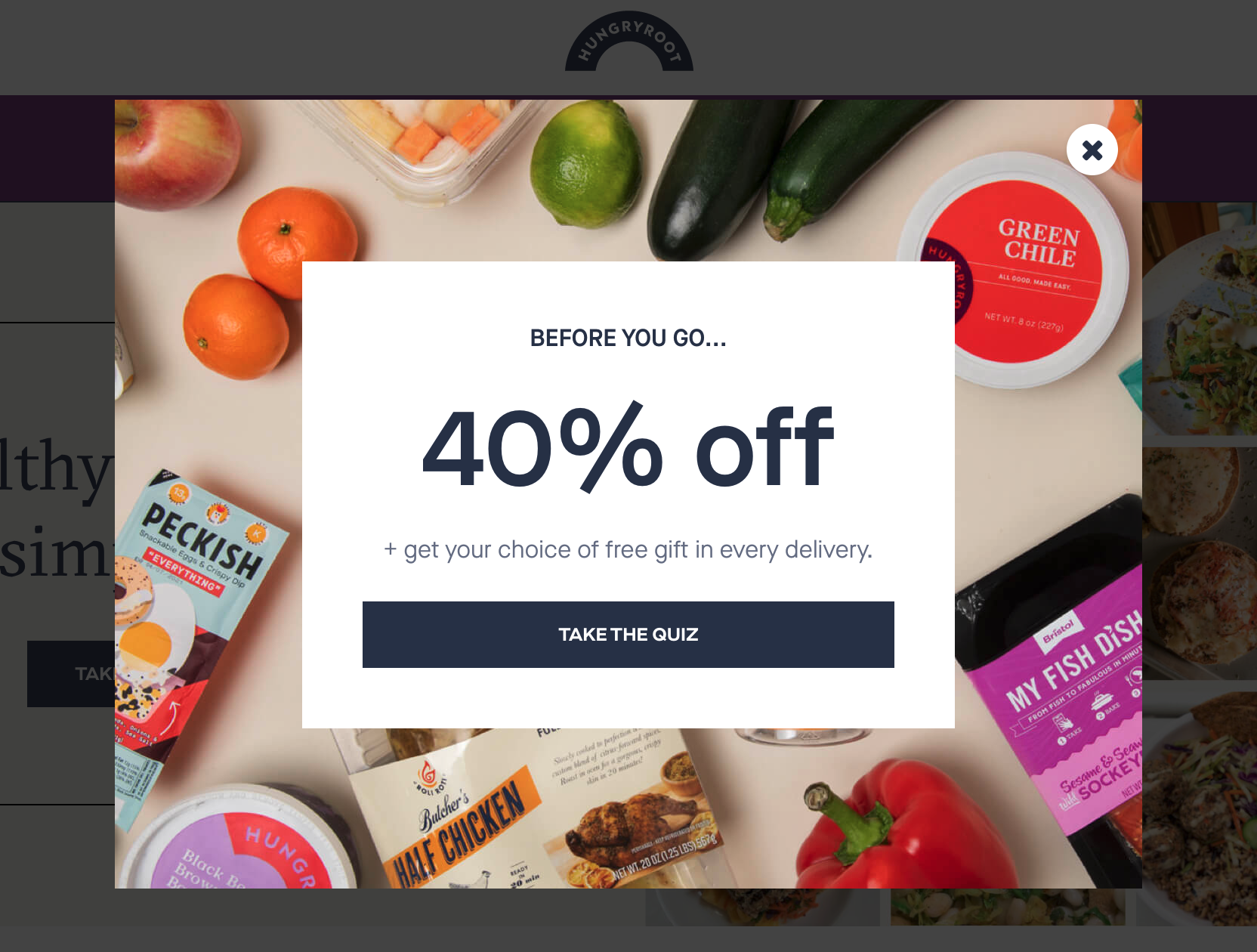 Sweepstakes - Magic Spoon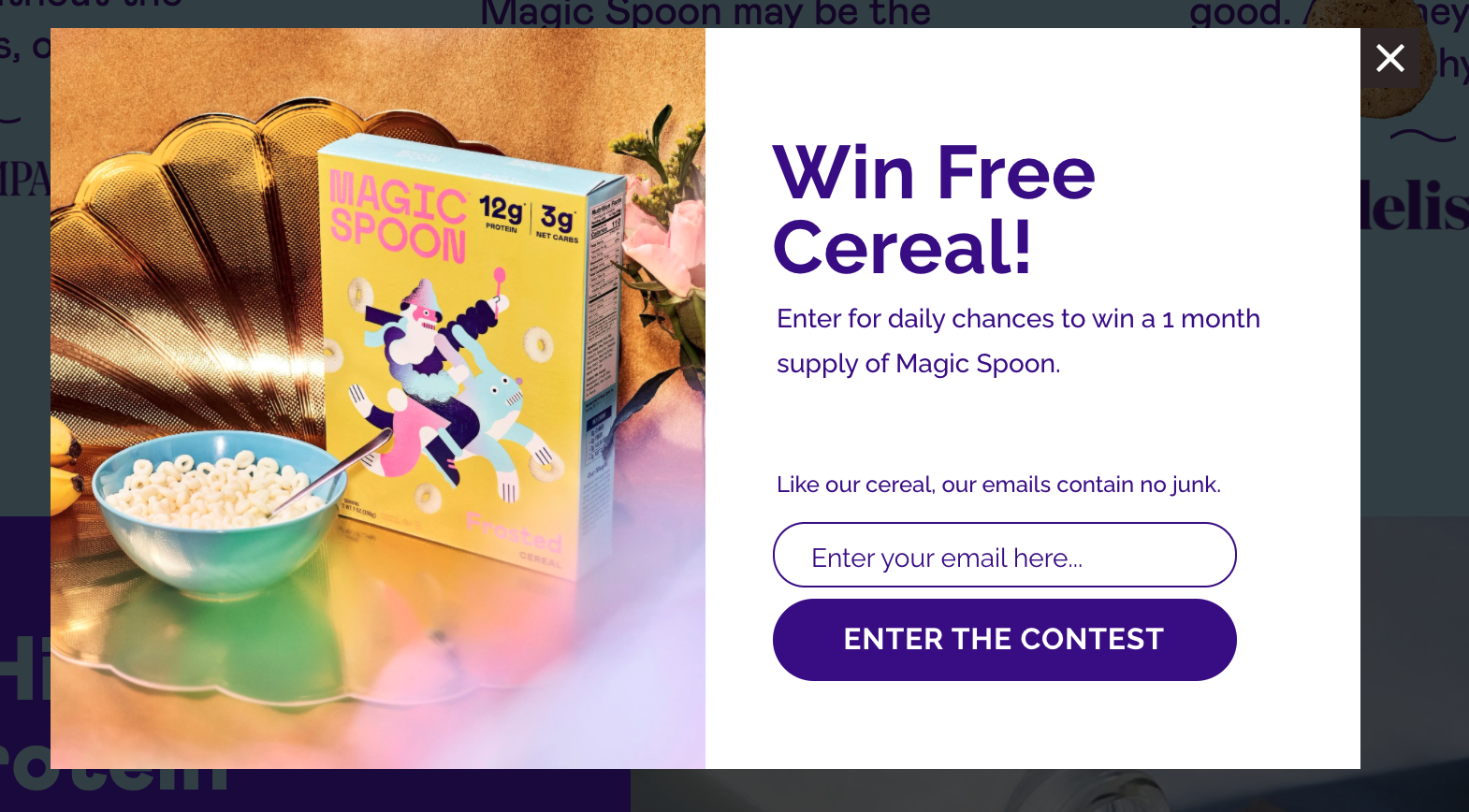 First-order discount  - Everlane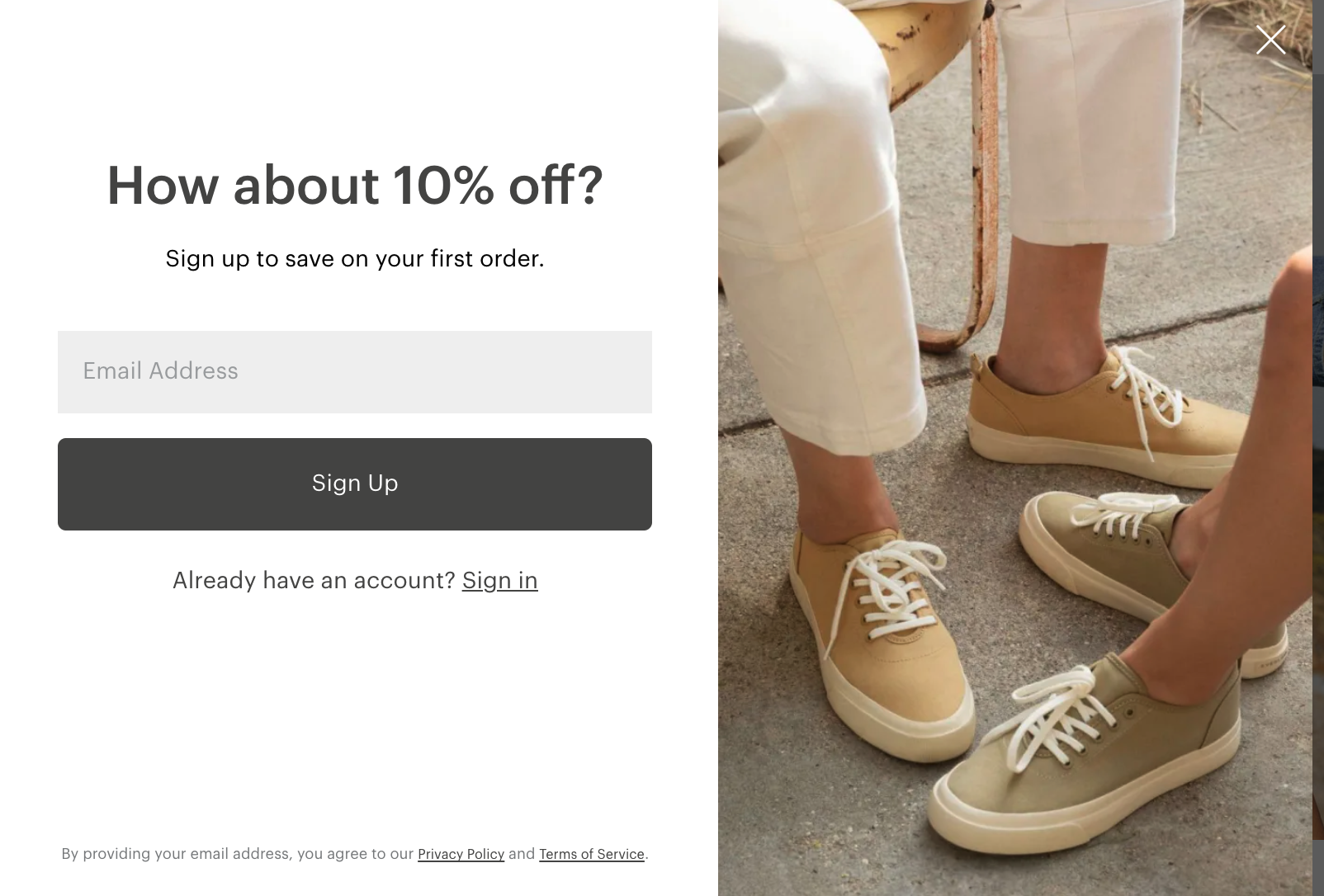 New product launch reminder - AllBirds

Save quiz results - Calm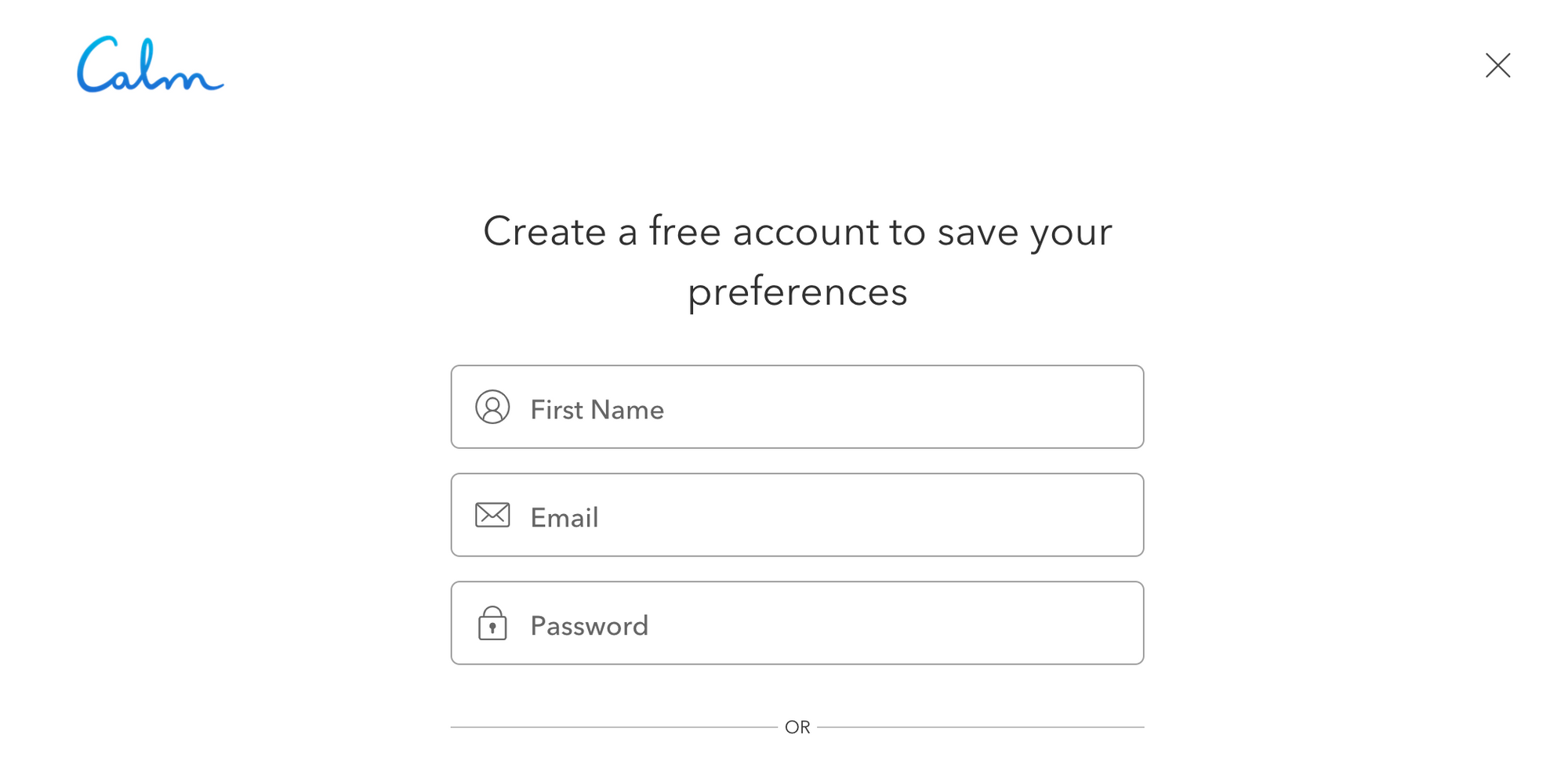 Free trial account - Peloton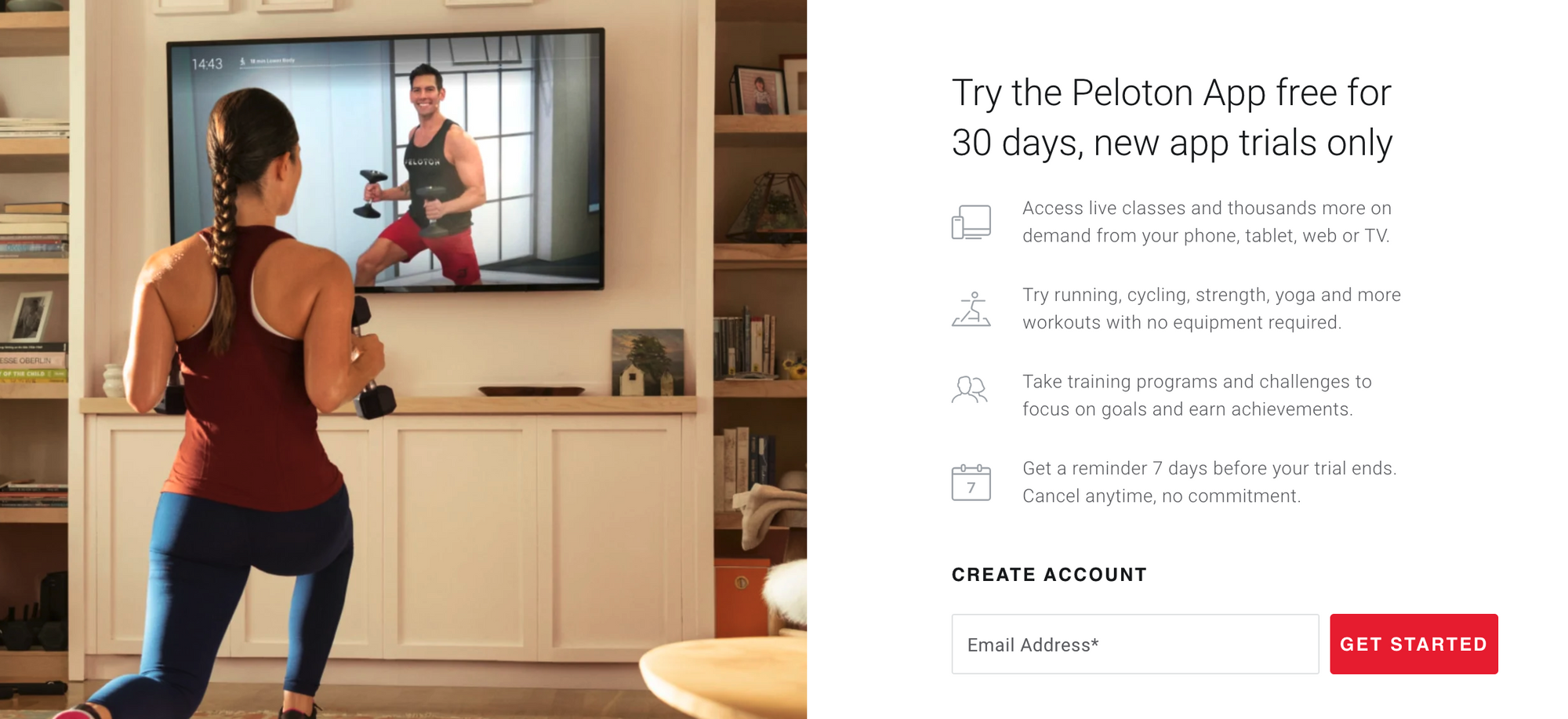 Refer a friend - Olipop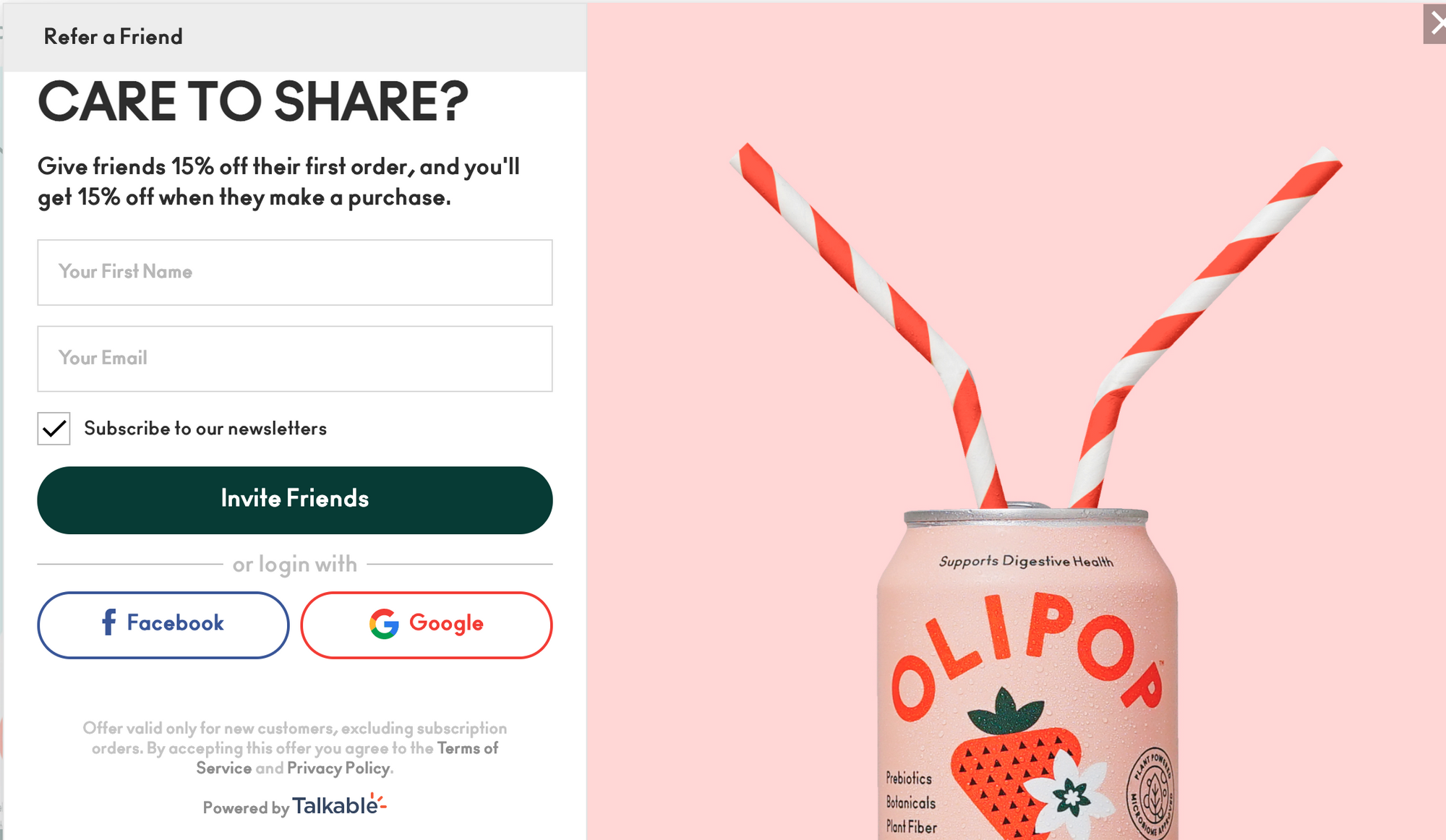 Mystery deals - Jambys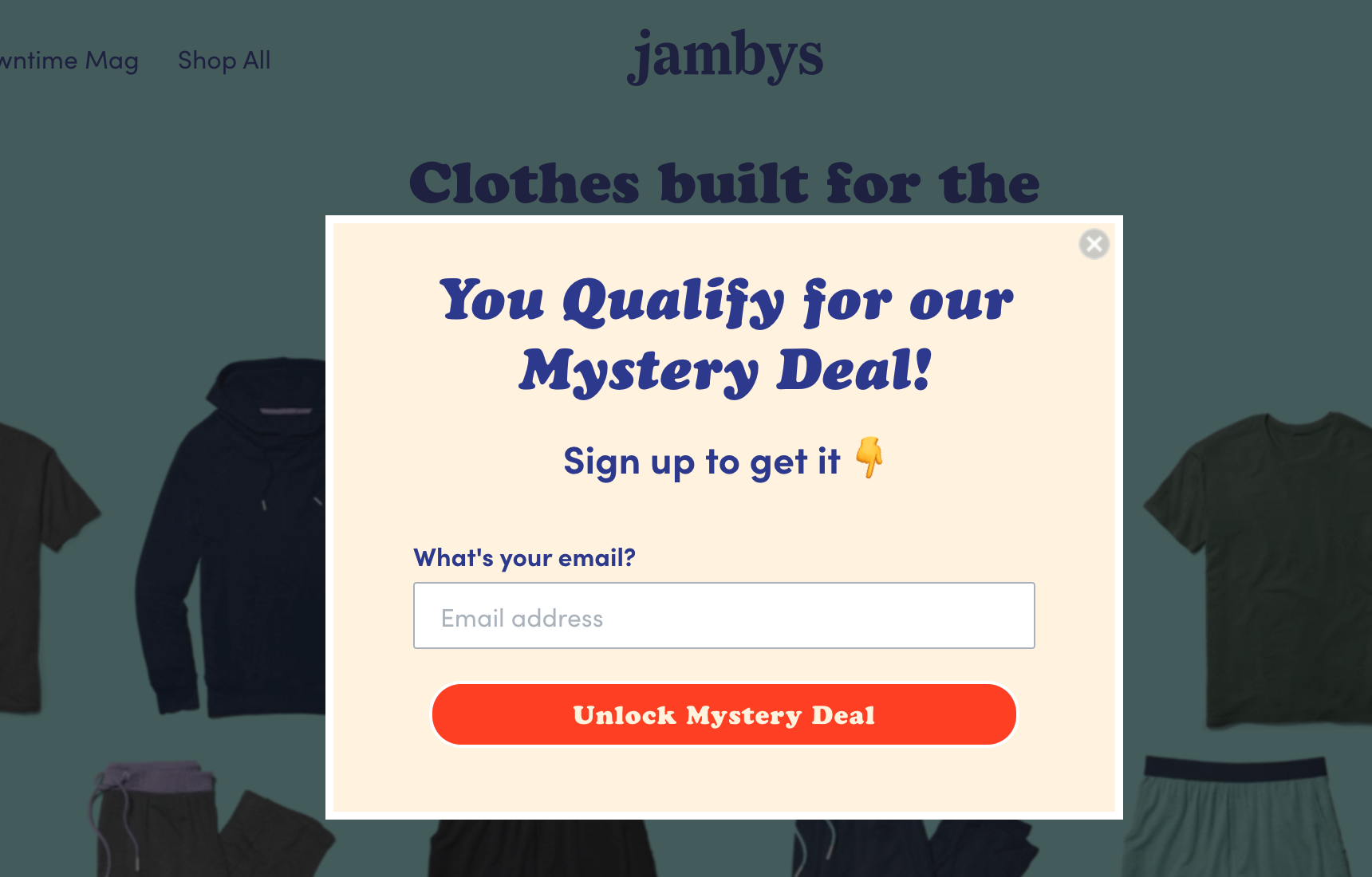 Valuable Content Only You Can Provide - Jolie Skin Co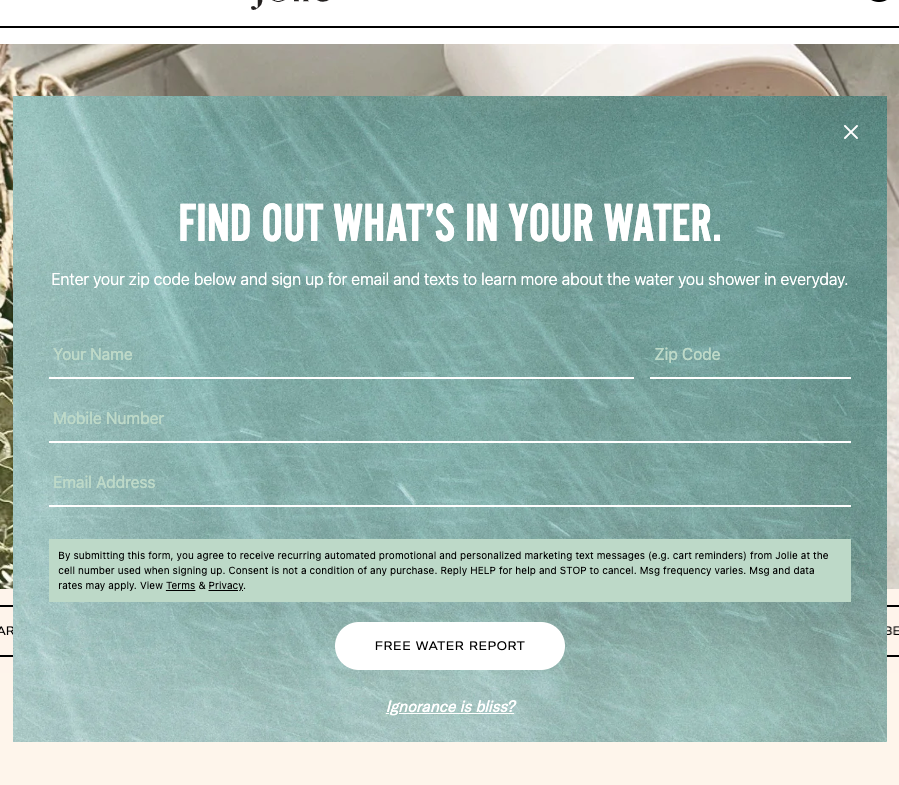 ---
Want more Ecommerce content? Read more here.