During the pandemic, similar to many customers, I've witnessed changes in my shopping behavior. Not only now 90% of my shopping takes place online, but also 90% of my online spending goes to the one and only, Amazon.com, Inc.
Rachel Blumenthal, the founder of Rocket of Awesome, mentioned in a podcast that she didn't worry about competing with Amazon because Amazon doesn't have a good product discovery experience, by that most people mean the ugliness of Amazon.com, the machine-like hyper-efficient site. While that might be true, Amazon is still where 49% of the e-commerce spending goes. Why? Partly because it's so easy to buy on Amazon; what makes a customer buy, buy over time, and become a loyal customer, is a no-fuss low-effort shopping experience. Product discovery? It sure can happen on brands' well-curated sites, it just doesn't mean the purchase takes place there — just think about how many times you abandon your cart when you see the long check-out form.
In their HBR article, "To Keep Your Customer, Keep It Simple", Spenner and Freeman from CEB Research presented the findings from their study (based on 7000 customers) looking at the impact on customer loyalty of more than 40 variables, including price, customers' perceptions of a brand, and how often customers interacted with the brand. Among all of that, the single biggest driver of customer loyalty is decision simplicity, including:
Navigability: How easy it is for customers to navigate information about the brand and products (i.e. site search engine, product info)
Trustworthiness: How much customers can trust the information they find (i.e. real customer reviews) or they need to make the effort to find trusty info elsewhere.
Weighing options: How much effort does it take for customers to decide between different options?
Issue resolution: how easy it is for customers to get help solving problem — do you do it proactively or reactively? (The Effortless Experience)
The easier a brand makes the purchase-decision journey, the higher its decision-simplicity score. Brands that scored in the top quarter in our study were 86% more likely than those in the bottom quarter to be purchased by the consumers considering them. They were 9% more likely to be repurchased and 115% more likely to be recommended to others. — To Keep Your Customer, Keep It Simple
When a customer doesn't buy, marketers and sales tend to complicate the process more by bombarding them with more info through retargeting ads and emails, which potentially could further deter customers from making purchases. Before moving on to more interactions, start by doing self-inspection — is your brand helping customers executing purchases in a low-effort way?
How To Measure Customer Effort
In his book "The Effortless Experience", Matthew Dixon proposed a series of questions* for brands to answer and identify potential areas of high customer effort on their sites. I will list some of the key ones below, but I highly recommend you read through the book yourself.
*Simply answer yes/no, questions that have "no" responses indicate areas of high customer effort.
Attribute — Navigability
Is information written in customer (versus company) language?
Is the information accessible to customers in a variety of ways
(event-based, product-based, and question-based)?
Is the site navigation designed for the customers you want to have use it?
Is it easy to access the Web site (e. G., easy authentication or login)?
Have you ensured that your most-leveraged content is not buried in your
Web site (users can find most content and access most functionality relatively quickly)?
Is it reasonably easy to contact customer service via the Web site?
Attribute — Information Quality
Do you make an appropriate amount of your knowledge base available on
the Web site?
Is information prioritized intuitively for the customer?
Is the information of high quality?
Is the site language appropriately tailored to the customers you want to
have use it?
Attribute — Functionality
Can customers complete all reasonably simple service tasks on the site?
Is the site functionality appropriately tailored to the customers you
want to have use it?
Once a customer completes a transaction, do you proactively offer
related transactions or information?
Can customers track the status of an issue or purchase online?
Do you offer auto-fill or saved customer information whenever possible?
Metrics — Do You Track?
Number of clicks between pages
Number of searches
Length of time on the site
Number of pages visited
Ease of password reset
Number of failed login attempts
Age of knowledge base articles
To quote Dixson, in a world hassle tends to be more the rule than the exception, companies that can build easy-to-use products, help customers execute a purchase in a simple way, and provide low-effort service on the back end will generate disproportionate customer loyalty returns. Just do it in a way that is sustainable for your business 👇.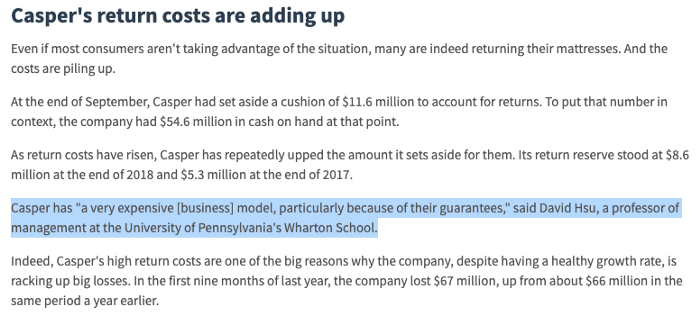 ---
Mentioned in this post: